About
(Left)

Michael C Manczuk

....
Licensed Real Estate Agent with Integra Realty (Utah)
(Right) Lisa Baird ....
Licensed Real Estate Agent with Integra Realty (Utah) and Simply Vegas Real Estate (Nevada)
Integra Realty
Experienced in all areas of Residential Real Estate with over 14 years of service and over 30 million dollars in Traditional Sales, Short Sales, Pre-Foreclosures, Lease Options, Seller Finance and HUD Sales.
Our Mission
To serve you, our customer, with integrity and respect by delivering a unique and valuable service that is committed to helping you accomplish your Real Estate dreams. We promise to be fair, honest and provide a professional service that meets your needs.
Contact us to start looking at available properties!
Brokerage service provided by Integra Realty.
Members of
Salt Lake Board of Realtors
National Association of Realtors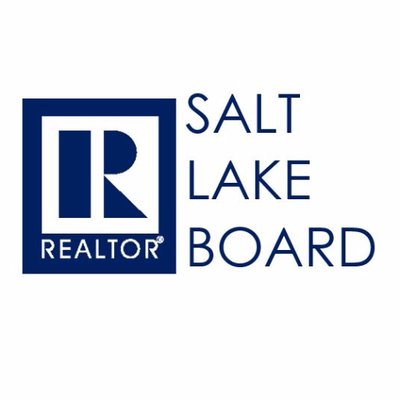 "I am a single mom and I came to Mike and his team as a first time home buyer. I truly had no idea where to start. Making a financial decision this important on my own was a scary thought but Mike and his group took the time to educate me on the entire process from market conditions and financing, to making my first offer. I am happy to be a homeowner, and I am very grateful I relied on the Realty Solutions Group. Liz Arragon Bountiful, UT"
Liz Arragon
"Mike and his team came highly recommended by a friend and associate. I asked Mike to find me a solid investment property for my son to purchase and live in as his first home. Mikes response was " I only recommend investment homes for my clients that I would personally buy and hold myself. My personal integrity and reputation means more to me than just closing a deal." Fortunately Mike's experience found the right property that my son enjoyed and gave us the investment opportunity we were looking for. Trust, honesty and full representation are the standard with Mike and his team. Janet Diehl Cottonwood Heights, UT"
Janet Diehl
"I am an investor from the Bay Area in California. Mike was recommended from a relative of mine. Mike and his team guided me through 8 transactions in less than 1 year, and I have never even been to Utah! Mike did exactly what he said he would do. He found the properties, negotiated the price, facilitated the transfer of all the documents and closed the deals on time. With the strong Utah economy and Mikes help, I found renters for every property before closing. My property appreciation has been outstanding! Mike's attention to detail really took the stress out of investing in an unfamiliar market. Jon Troung San Francisco, CA"
Jon Troung
"I used Mike and his team to relocate from out of state. I did not know the area or market conditions. I needed to find a place fast and my work schedule was very demanding, leaving me very little time for research. When I told Mike my needs and wants, I could see he cared and understood my situation. His team took immediate action. I received everything I expected and then some. I am very confident that Mike can deliver premium service for all my future real estate needs."
John M.
"Thanks to both Mike & Lisa. They are by far the best individuals I have had the privilege to work with. I felt like I was an only child and all the attention was on me. I loved both Mike & Lisa!"
Mary Machira
"Regarding the "Zen Team" We recently purchased a home with the assistance of Mike Manczuk and Lisa Baird ("The Zen Team"). We were attracted to them after viewing their web site (which is a wealth of knowledge). This was not our first home purchase but our first home purchase in Salt Lake City,UT. We knew it was a competitive market and that secondary to that we were going to need an experienced agent. With Mike and Lisa we were blessed with not one but two experienced agents. Together they made what we thought was going to be a uphill battle more like a walk in the park. We let them know what we wanted and what our price range was and they did the rest. Daily listings that fit what we were looking for and available at the drop of a hat to meet us for showings. Once we made our choice they forwarded us a outline explaining what would take place between that day and closing. The whole process was painless and because this was not our first home purchase we appreciate and understand that the difference was the first class service, experience and professionalism that Mike and Lisa brought to the table. We take great pride in sharing our experience with Mike and Lisa with our family and friends alike. Whether you are a first time home buyer, seasoned veterans like us,or even just considering a home purchase, we strongly advise that you give the "Zen Team" a call."
Alex and Carolyn