Credit Restoration & Builder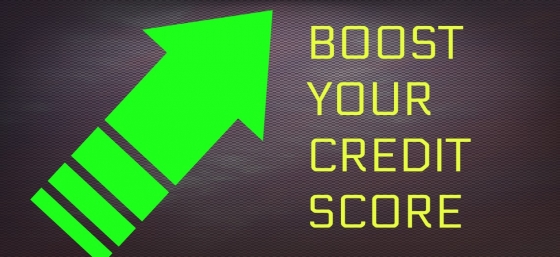 One of the most important aspects of purchasing a home is your credit.
Your credit will determine approval or denial of your loan as well as what loan products you can qualify for and most importantly what interest rate you can receive.
Our credit services partner United Credit Education Services has been in business since 2004, has an A+ rating with the BBB and has helped over 200,000 clients successfully increase their credit score!
UCES Protection Plan will run an analysis of your credit reports with all three big credit bureaus, Experian, Equifax, and Transunion. You'll have an online account to see the items we'll be working on as well as multiple credit building tools to rapidly inprove your credit.
Creditors by LAW have 30 days to respond back to the bureaus. If that creditor doesn't respond within those 30 days, the items MUST be removed from your credit report by LAW. Unfortunatly this is where most companies in our industry stop working for you, your payment history (positive and negative items) only makes up 35% of your credit score. UCES will also work on the other 65% by providing additional valuable services already included in the Protection Plan. Those services include:
Credit Builder -

will educate you on how to have the highest credit score possible and will make recommendations on what you can do to increase your score as well such as establish new positive trade lines.

Credit Attorney -

Our attorneys will evaluate your case for difficult to remove, inaccurate items on your credit report.

Budgeting -

Track your income and spending by creating a personalized budget.
Credit Monitoring -

gives you access to your credit score and credit reports 24/7 so you will always be aware, and see the increase in your score as it happens.

Debt Payoff -

will show you how to pay down debt that may be showing up on your credit report to 30% of your credit limit by using the same amount of money you currently use for paying your bills. By doing this you'll also dramatically increase your score.

Identity Monitoring -

will protect your identity and credit, as you increase your score you become a higher risk to have your identity stolen which will negatively impact your score immediately. We want to make sure that doesn't happen.

Financial Lockbox -

Roadmap your financial contacts and information in one central, online location that can be accessed at anytime.

Net Worth -

Discover your Net Worth by figuring out your assets and liabilities, and using our quick and simple calculations to see where you stand!

Savings Goals -

Achieve your goals by setting goals! Create multiple goals within the Savings Goals system and input how often you can personally put money aside.
Will & Trust - Protect your loved ones by preparing your Will & Trust documents from the comfort of your own home.
---
Most companies in our industry charge $100/month or more for just one service and do an inferior job. All of these services described are only $89/month with a one-time activation fee of $99. So it's $188 to start and you can cancel the service at any time.
If you choose to purchase a home through us, whether it be through a lease option, seller finance, or traditional purchase, you can get credit restoration and credit building for FREE. We will credit you up to 6 months of credit restoration services with UCES (up to $633) at the close of your new home. Restrictions and qualifications apply. Contact us for more details regarding this exciting new program!
Ready to get started? Click HERE to enroll today!